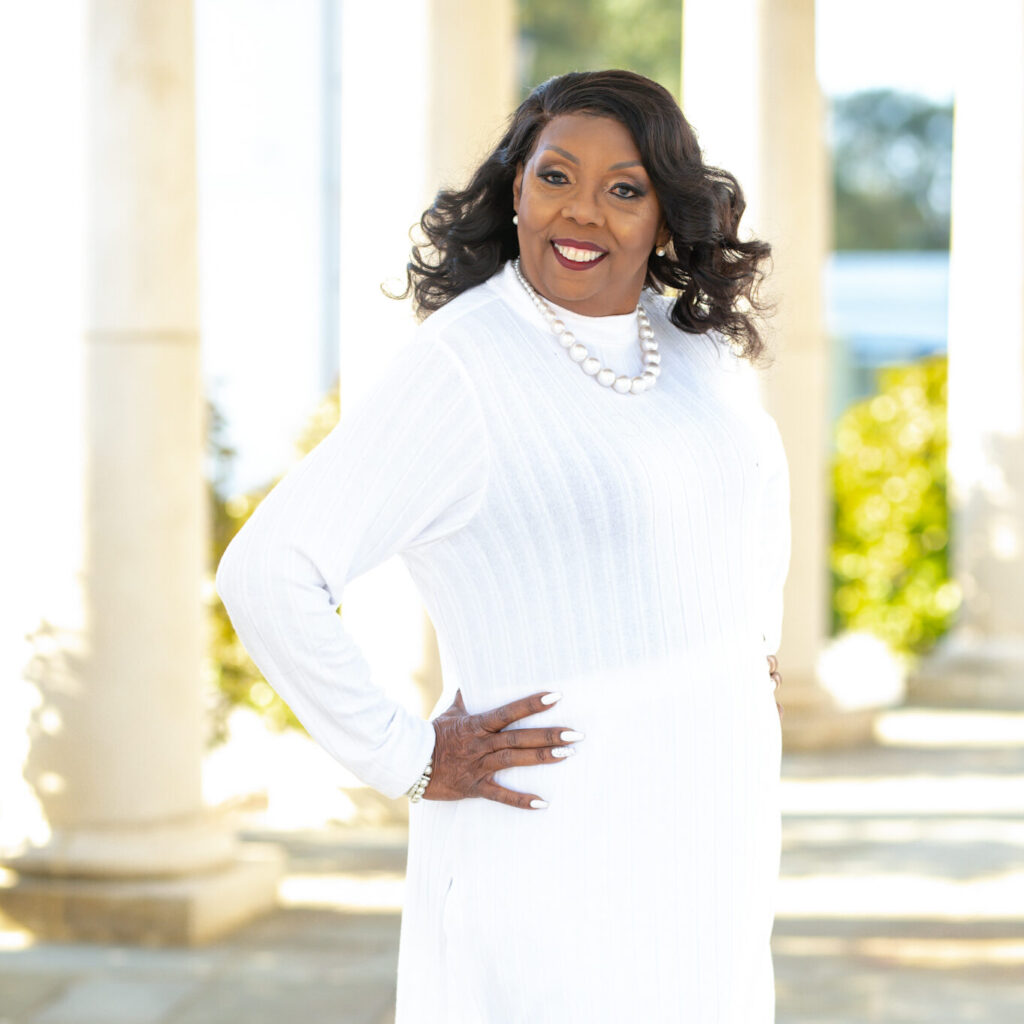 Dr. Brenda Cherry has a great love for God's unchanging word and the lives of His people. Becoming mandated by God to do His will, Dr. Cherry birth out multiple ministries including her first church, Temple of Praise Revival Center and now King of Glory Tabernacle, located in Lafayette, Louisiana, where she is the Overseer and Founder. She is the visionary of B.Cherry Ministries and B.Cherry School of Ministries, LLC, which is a ministry and school inspired by the Holy Spirit to bring forth healing and deliverance to God's people through teaching and empowerment of souls trough God's word.
B.Cherry Ministries is a mandated ministry that is transforming people's lives across this nation through the power of God, where the sick is being healed, the broken are being set free from bondage, lives are being restored and the weak are being snatched out of the enemy's camp! She is also the founder of Women in Ministry (WIN) and Founder and Presiding Prelate of Kingdom Ministries United Fellowship.
Dr.Cherry is also a proud member of Delta Sigma Theta Sorority Incorporated, Houston Realtors Association, Lafayette Faith Base Association and Licenses and Ordination of Ministers. She is presently the member of World Link of Churches and Ministries International under Prelate Apostle Dr. Lloyd Benson Sr. of Baton Rouge, Louisiana. She is also a former member of the Board of Directors of World Outreach Association (WOA), which her role was the Chief Intercessor and the Director/Overseer of Finance Covenant Partners under the late Bishop Amos York Sr.

Dr. Cherry has been evangelizing for over twenty-two years and operates heavily in the five-fold ministry of Pastor, Prophet, Preacher, Evangelist and Teacher. God has anointed Dr. Cherry mightily in the gifts of healing and deliverance where demons tremble at her presence and flee from the sound of her voice.

From broken, rejected, misused and abused to renewed, restored, overflowed and God-ready, this Five Star General of the Gospel is an anointed, demon slayer, powerhouse in the kingdom of God who teaches and preaches God's word and the articles of God with authority and great passion. Dr. Cherry is not only a prolific teacher and preacher, but she is also a published author of profound books such as "Building Strong Intercessors," "The Power of an Intercessor," "Called to be an Intercessor," "Delivered I've Been Set Free,"
"Deliverance & Warfare" (two-part edition) and "In My Moment of Shift." She is also an anointed song writer of songs such as "I Give You My Heart" and "A Woman Who Overcame." Dr. Cherry accomplished several successful businesses such as Ashley Real Properties, Rose-Rich Funeral Home and Cremation, and Heavenly Fashions Unlimited.

Dr. Cherry started her journey to professionalism by graduating from the following schools, Southern University of Baton Rouge, Louisiana, Houston Graduate School of Theology, Full Gospel Fellowship School of Ministry of Houston, Texas and Thurgood Marshall Law School. She continued her education in post graduate studies at University of Houston and Texas Southern University. Dr. Cherry received her Bachelor's in Science in Social Work with a minor in Psychology, a Doctorate of Theology at Gospel Ministry Institute of Houston, Texas.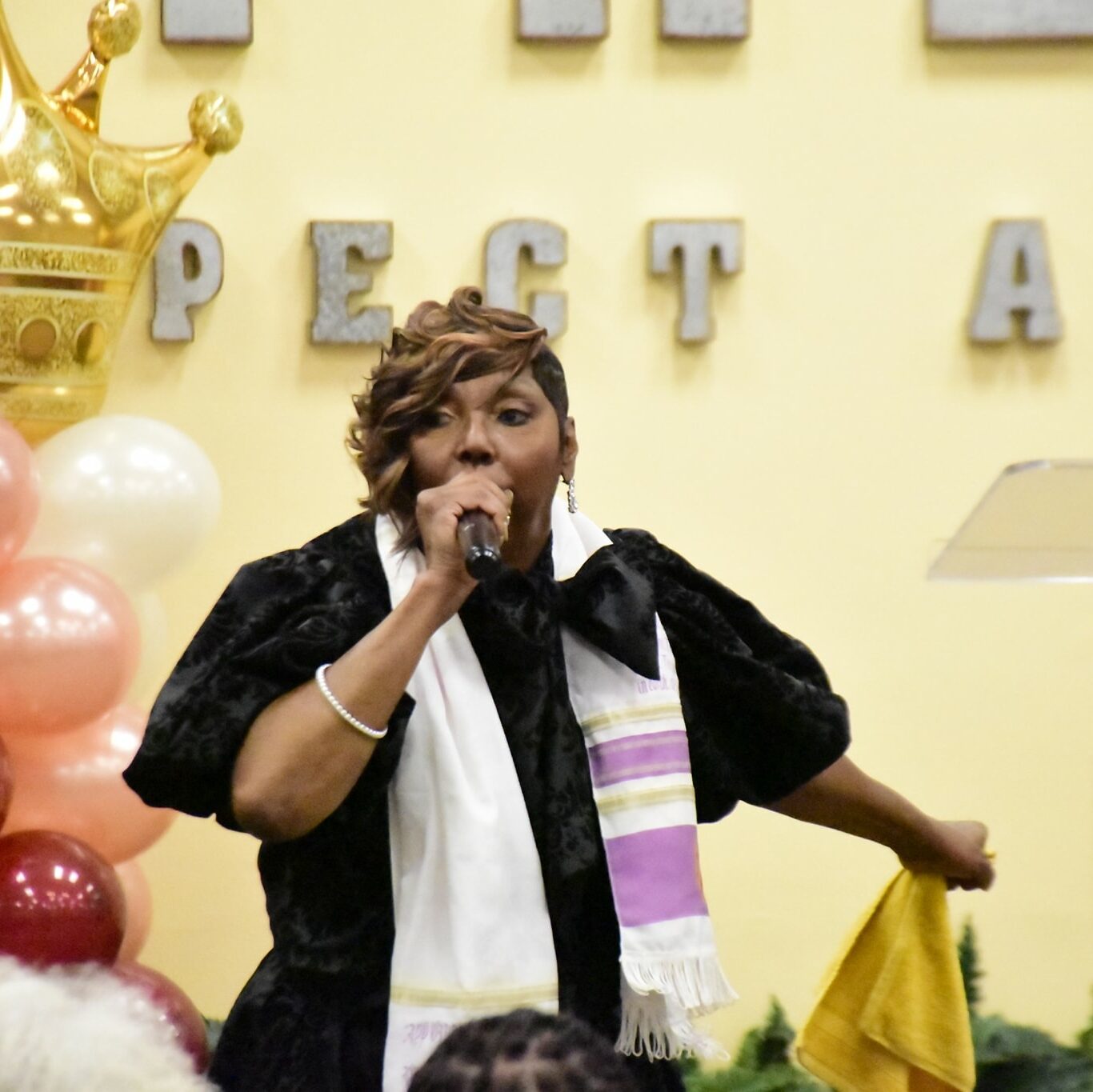 Dr. Cherry has a professional expertise and experience in real estate agency for seven years and broker for ten years. She is experienced in television and radio broadcast, developing successful conferences, providing training to prayer and deliverance intercessors, ministry of helps and also organize 501C3 for non-profits as well as develop professional business proposals.

Dr.Cherry is a mother of two girls and a grandmother of two granddaughters and one grandson, but more importantly she is a dynamic woman of God who flows in the office of the prophetic with power and demonstration of signs and wonders through the holy spirit. This dynamic woman of God is making a powerful impact in the kingdom of God. God has placed an anointing upon Dr. Cherry to preach the Gospel of Jesus Christ, to bind up the broken hearted and to set the captives FREE. She loves God, His work and His people. We know that when God shifts Dr. Cherry into higher dimensions and deeper depths, lives are shifted instantly into greater!